ENGINEERING AND BEYOND
We go further to bring hydraulic solutions that are solving the issues of tomorrow. We're taking on some of the biggest challenges facing businesses today. Productivity. Profitability. Efficiency. Capability. Continental been at the forefront of engineering hydraulic solutions for over 60 years – testament to a long-standing reputation built upon exceeding challenges and opportunities in front of us. We're a worldwide leader – a one-stop-shop for valves, pumps, power units and proportional products – all assembled in the US and supported by an experienced and dedicated team.
But we don't stop there. We actively seek-out applications that test us, applying our engineering excellence and know-how to explore new ways to solve the issues of tomorrow.
OUR JOURNEY
Continental help align their people to the purpose, vision, technology and learning within the business. It's known as Our Journey. With this, we aim to engage and inspire our people to achieve excellence in everything they do, resulting in the delivery of value to our customers.
Our journey culture enables the development of individuals and teams and actively fosters the potential within. With this structured approach we are able to retain excellent people who champion the need for continuous improvement through their career and with a commitment to achieving the highest engineering standards.
CONTINENTAL'S 4 PILLARS
OF DIFFERENCE
Our four pillars support everything we do for our customers at Continental. From the way we develop new products to how we deliver them. They work together to ensure that the value our customers expect, are provided in a way that sustains relationships and confidence.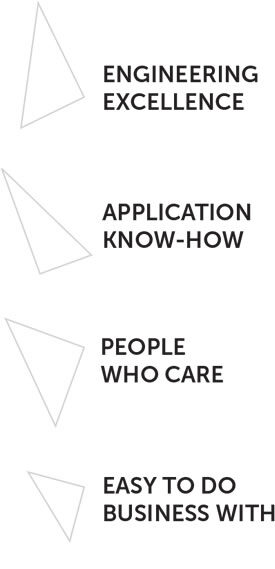 NEWS
Get the latest news on our products, applications and events at Continental.