VED*HL - Explosion-proof proportional directional valves ATEX, IECEx and INMETRO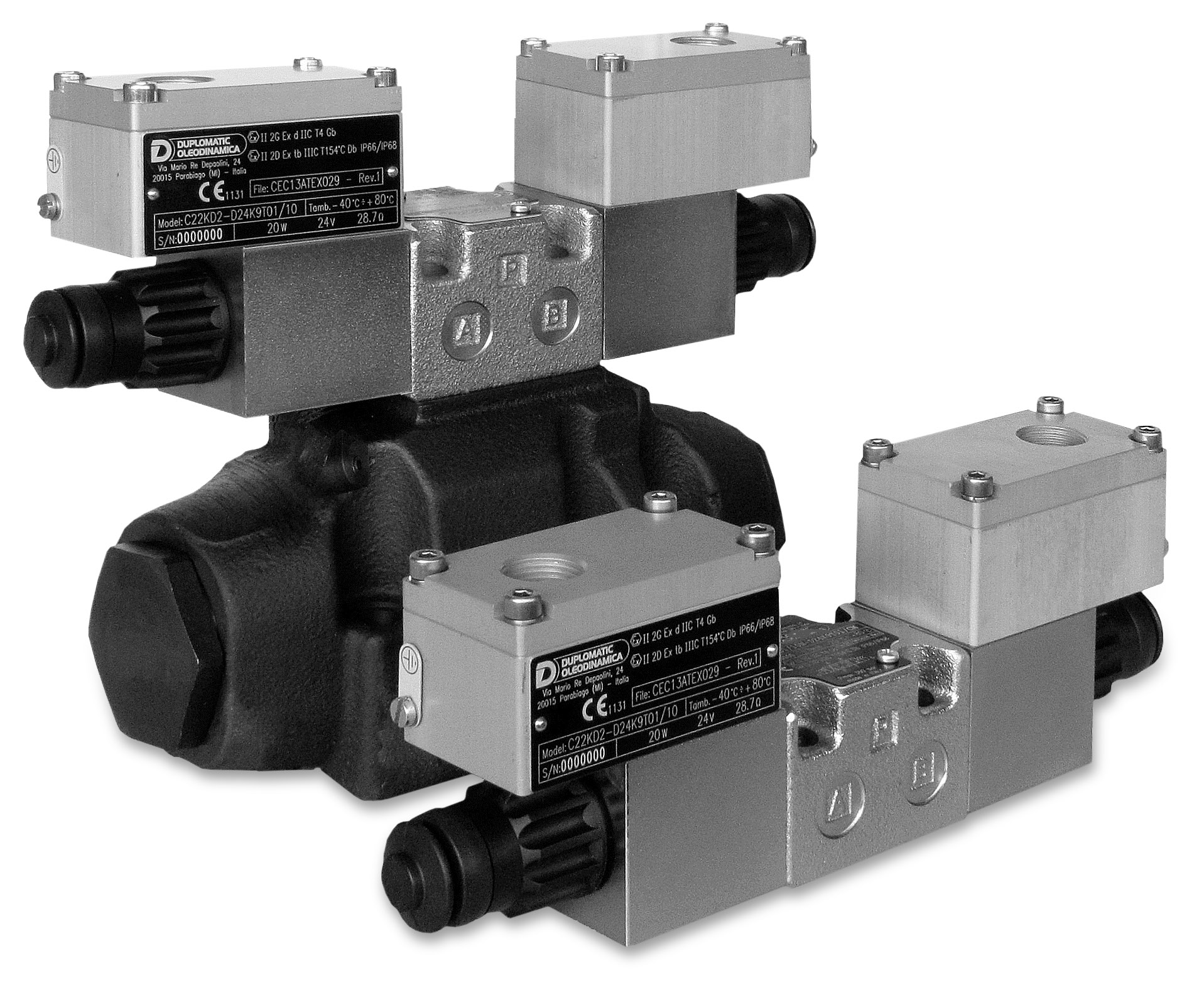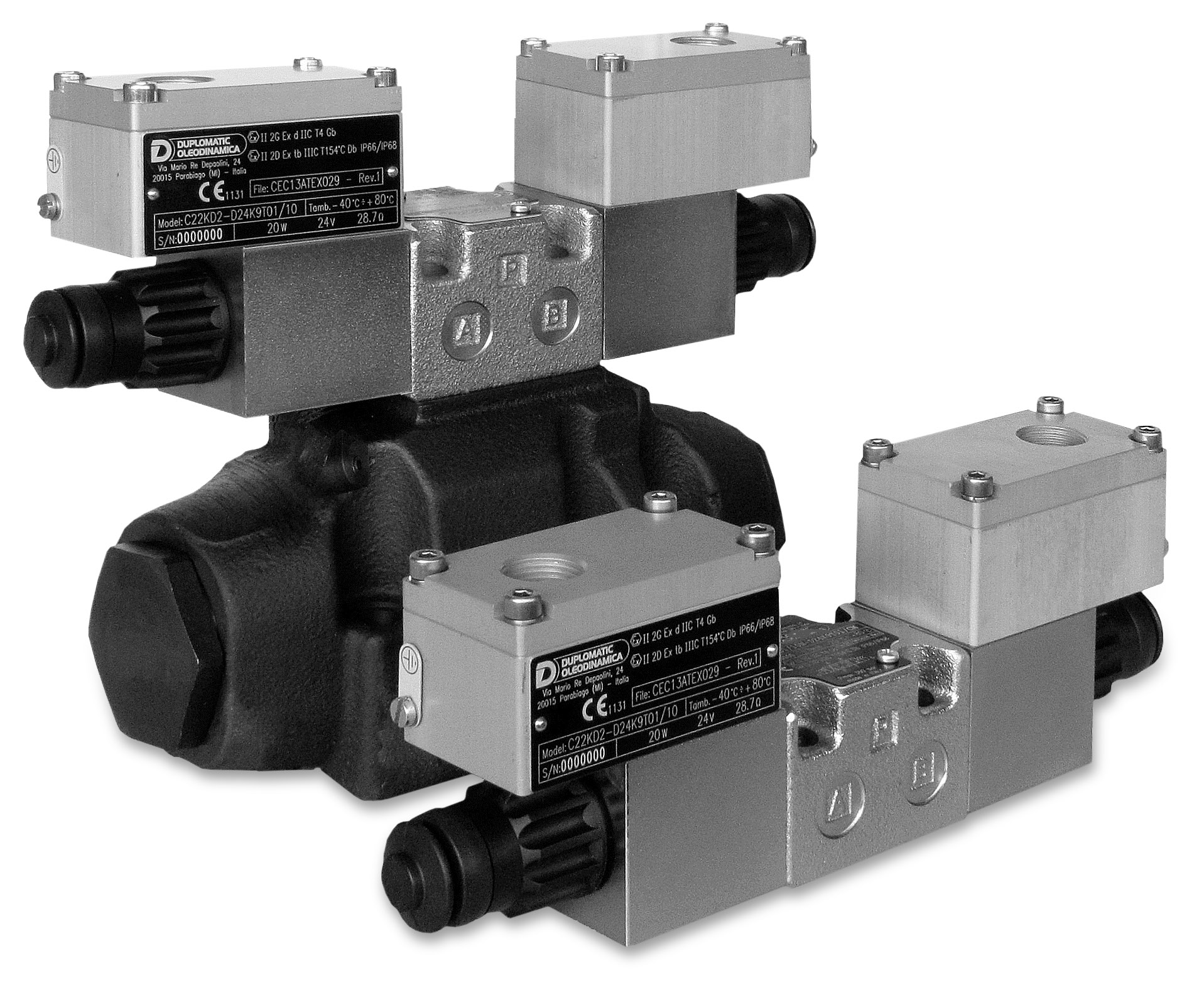 Description
These explosion proof proportional directional valves are available in size ISO 4401-03 for direct operated type. Pilot operated valves are available in CETOP P05, ISO 4401-05, ISO 4401-07, ISO 4401-08 and ISO 4401-10 sizes.
Key Features:
They are compliant with ATEX, IECEx and INMETRO requirements and are suitable for use in potentially explosive atmospheres, for surface plants or mines.
A low temperature version (up to – 40 °C) option is available.
These valves can be controlled directly by a current power supply or by means of an electronic control unit, to exploit valve performance to the full.
The VED03HL valves are supplied with a finishing surface treatment (zinc-nickel) suitable to ensure a salt spray resistance up to 600 hours; for pilot operated valves, this finishing is available upon request.
Date modified:
07-24-2020
Date modified:
01-31-2023
Date modified:
10-18-2021