Modular Stack Valves - Load Holding
Load holding valves are available in pilot operated check valves or counterbalance valves for applications requiring locking and holding the load in any position.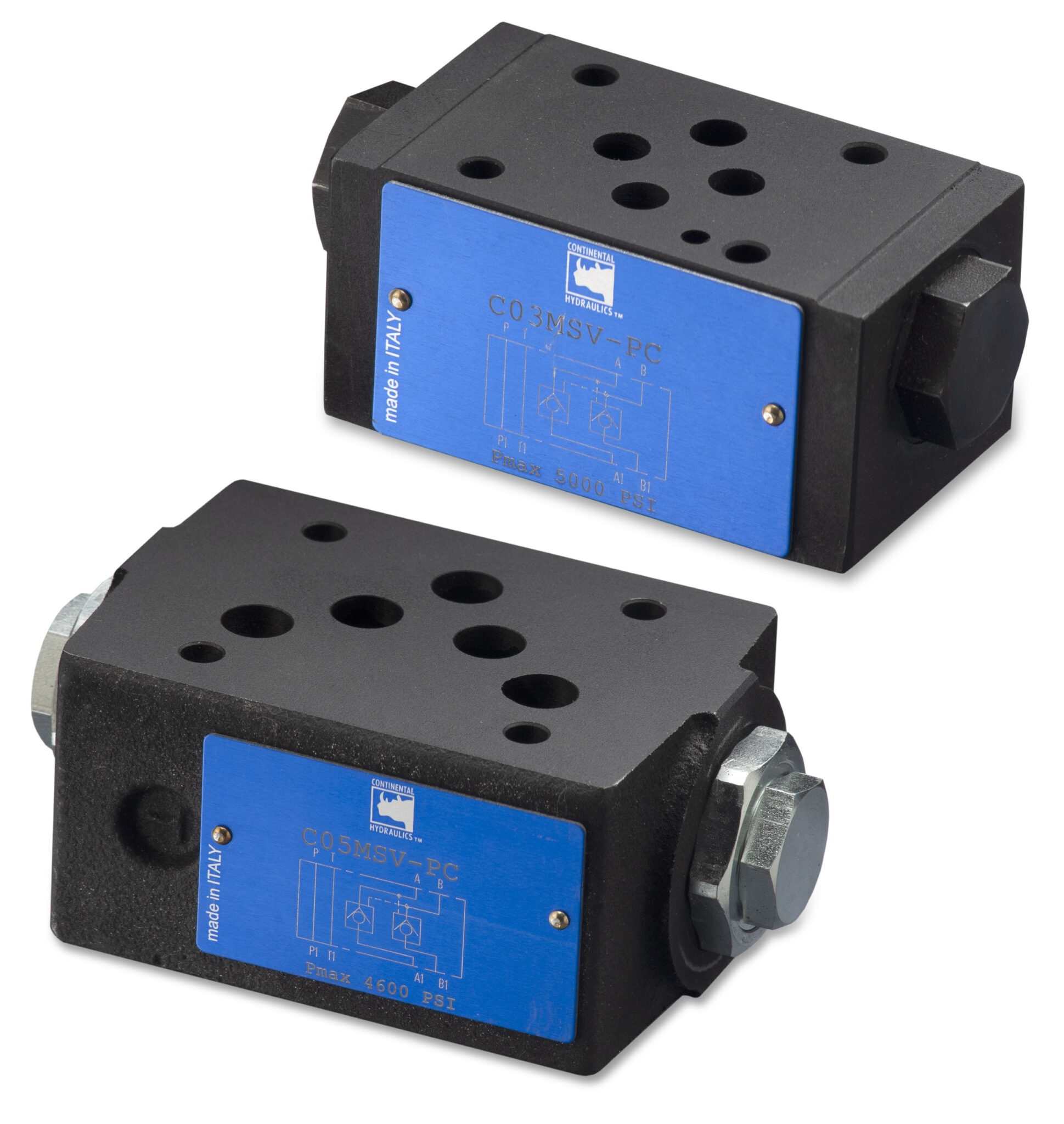 Pilot Operated Check Valves
These valves allow free flow from the directional control valve work port to the load and blocks flow in the opposite direction. Flow is allowed from the load to the directional control valve work port when 30% of the load induced pressure is sensed in the opposing directional control valve work port.
NFPA D03 and D05 mounting patterns
Pressures to 5000 PSI and Flow to 32 GPM
Guided spool and poppet-seat lock the load in place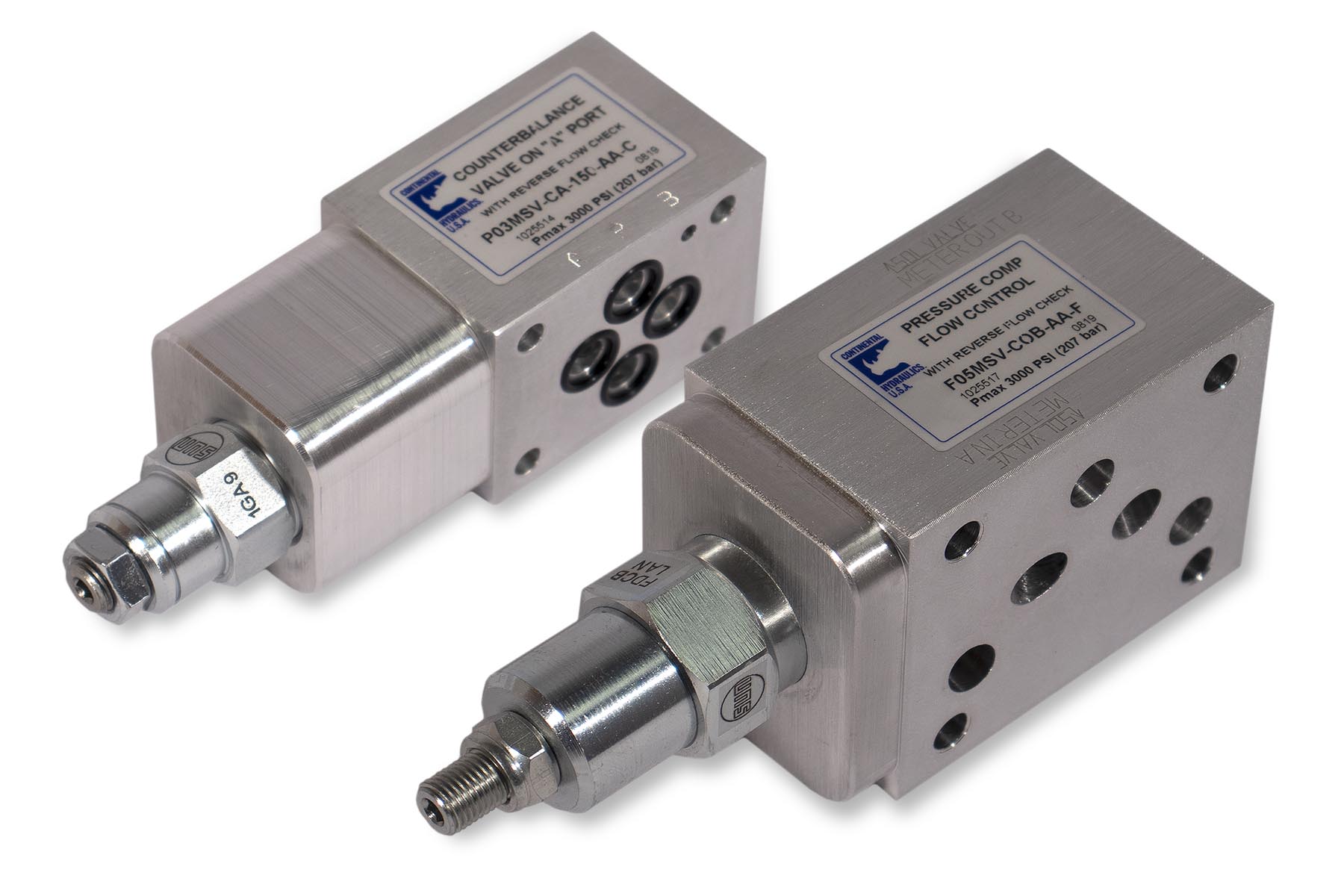 Pilot Operated Counterbalance Valves
The P0*MSV-C counterbalance valves with pilot assist are designed to control an overrunning load or hold a load in position by maintaining a back pressure on the outlet of the cylinder. An integral check valve allows for free flow in the reverse direction.
0-5 Drop per minute leakage
Pressures to 3000 PSI and 30 GPM
NFPA D03 and D05 mounting patterns