P03 and P05MSV-XC CAST IRON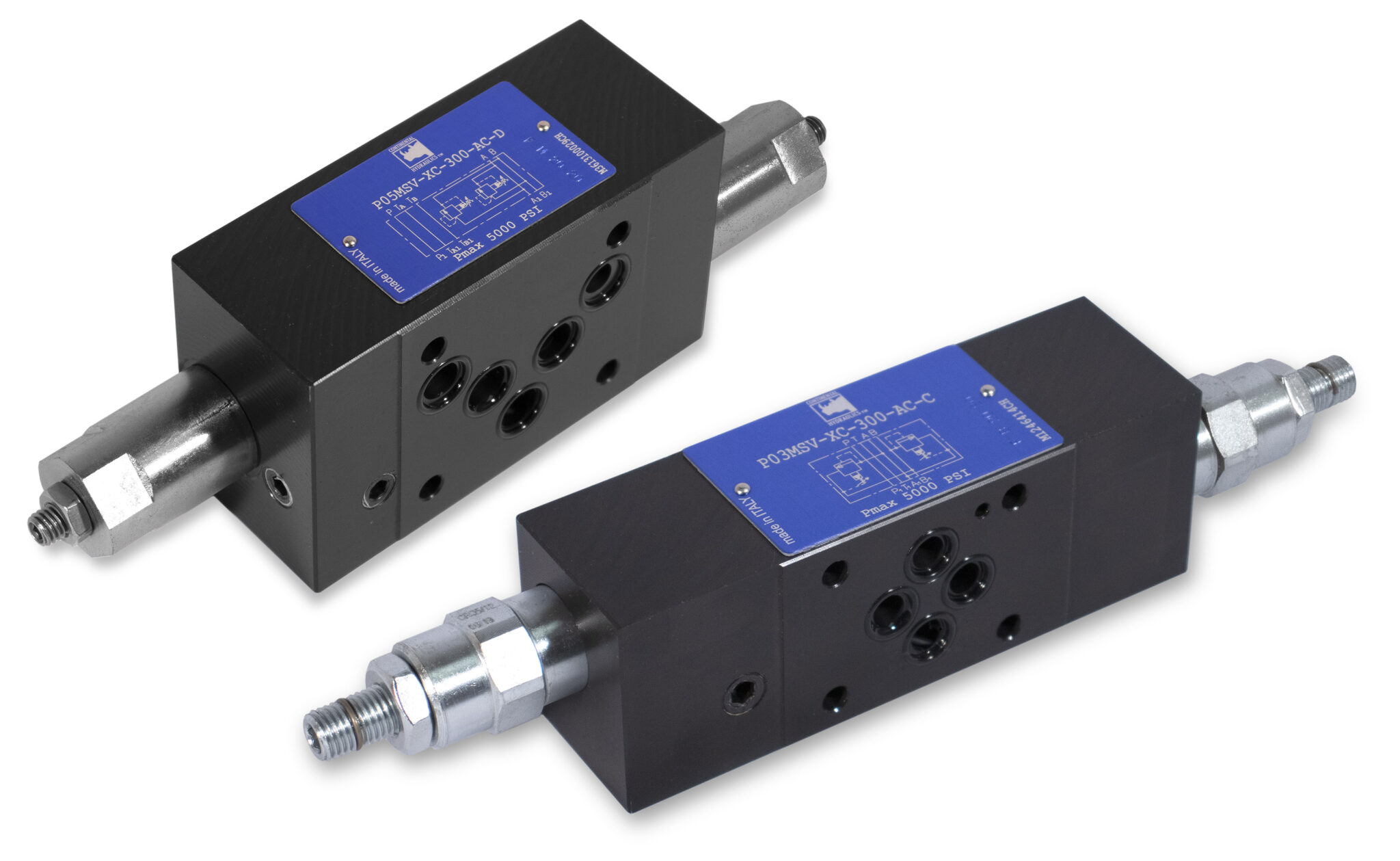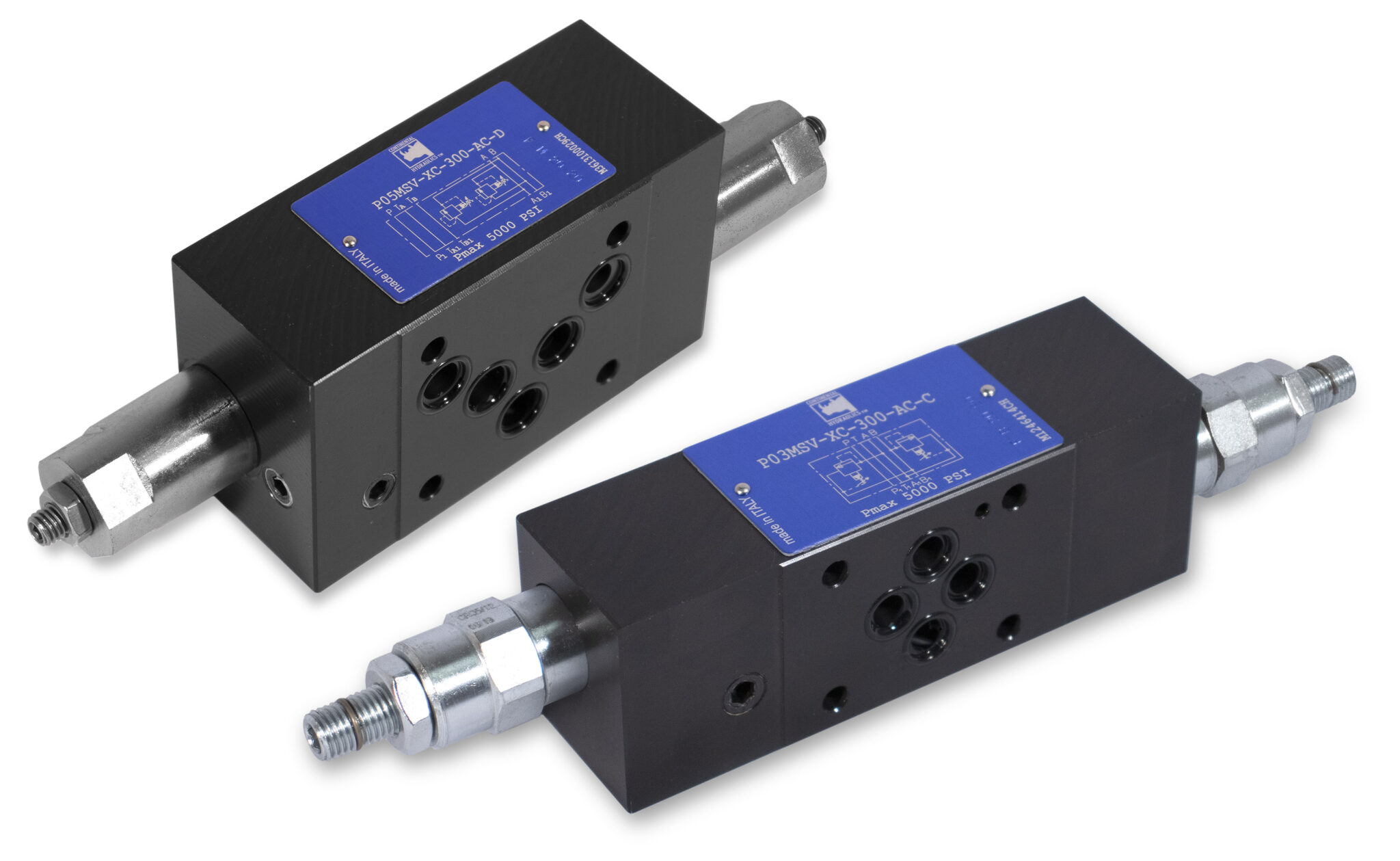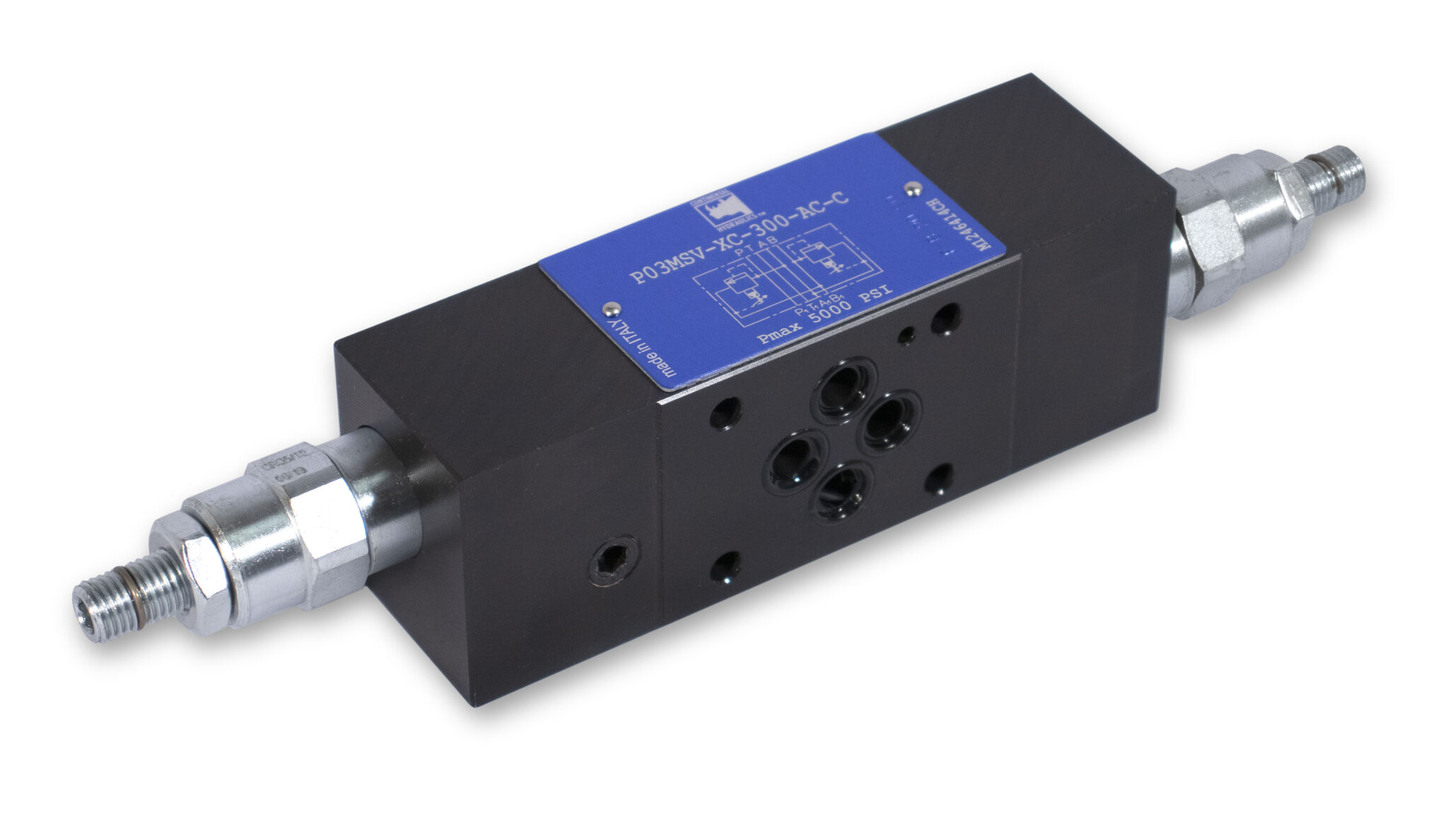 Description
Pilot operated modular pressure relief valves with mounting surface according to standards:
(NFPA D03/ISO 4401-03) for P03MSV-XC and XCT, and (NFPA D05/ISO 4401-05) P05MSV-XC and XCT.
Typically, the valves mount sandwiched between a directional control valve and a subplate/manifold and functions as pressure limiting devices in A and B ports. Code XC functions as a cross port relief valve. Code XCT relieves each work port to T independently. These valves can be assembled in a stack with additional modular valves using suitable tie rods or bolts. They are supplied with a hex socket head adjustment screw and locknut. The maximum travel of the adjustment screw is limited.
Key Features
Maximum operated pressure 5000 psi
Minimum control pressure:
72 psi for P03MSV-XC/XCT
200 psi for P05MSV-XC/XCT
Maximum flow rate in controlled lines/free lines:
20 gpm for P03MSV-XC/XCT
32 gpm for P05MSV-XC/XCT
Date modified:
07-29-2020
Date modified:
07-29-2020
Date modified:
08-10-2020
Date modified:
08-10-2020