VAD / VMD D05 – Directional Control Valves – Pneumatic – Manually Operated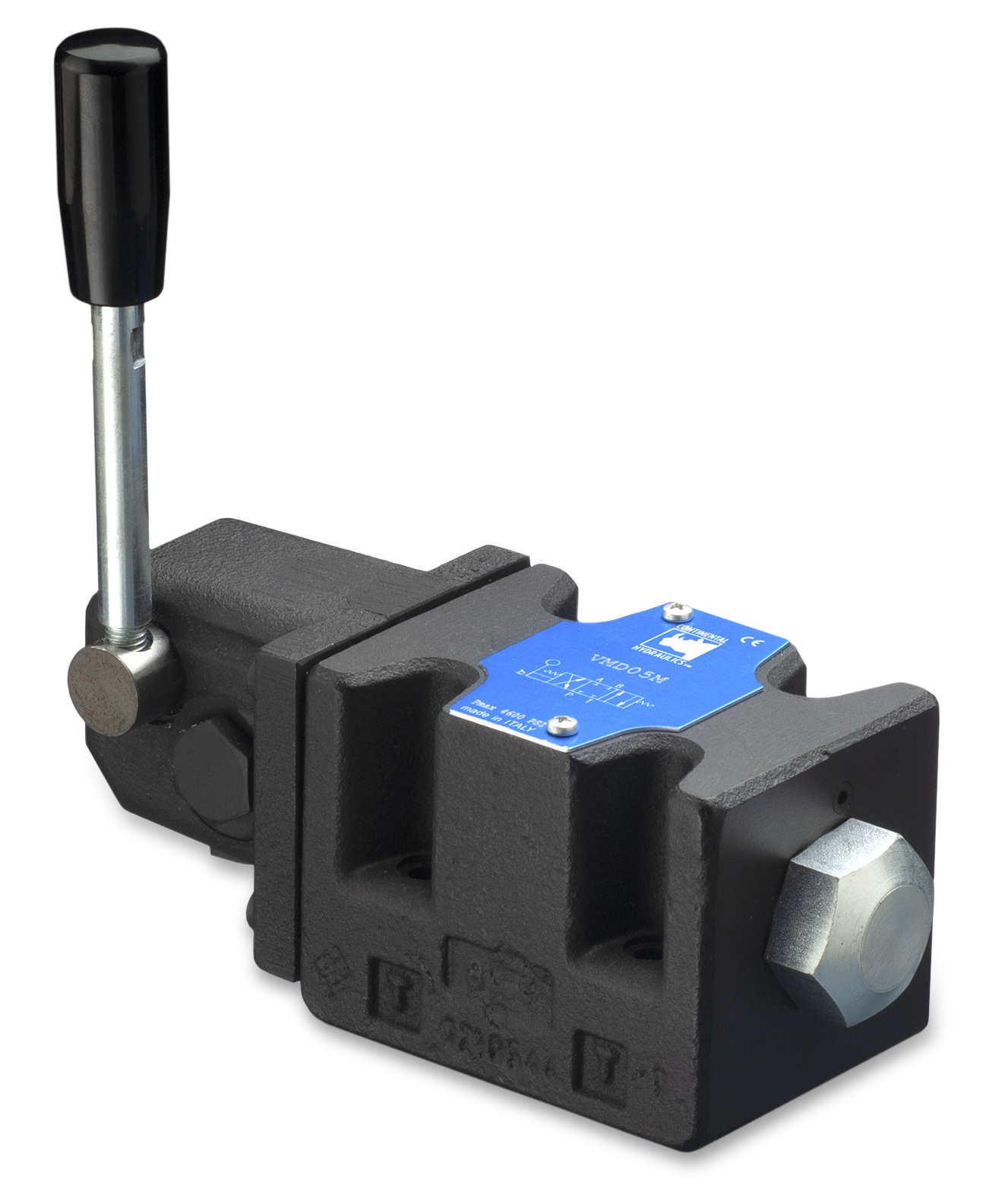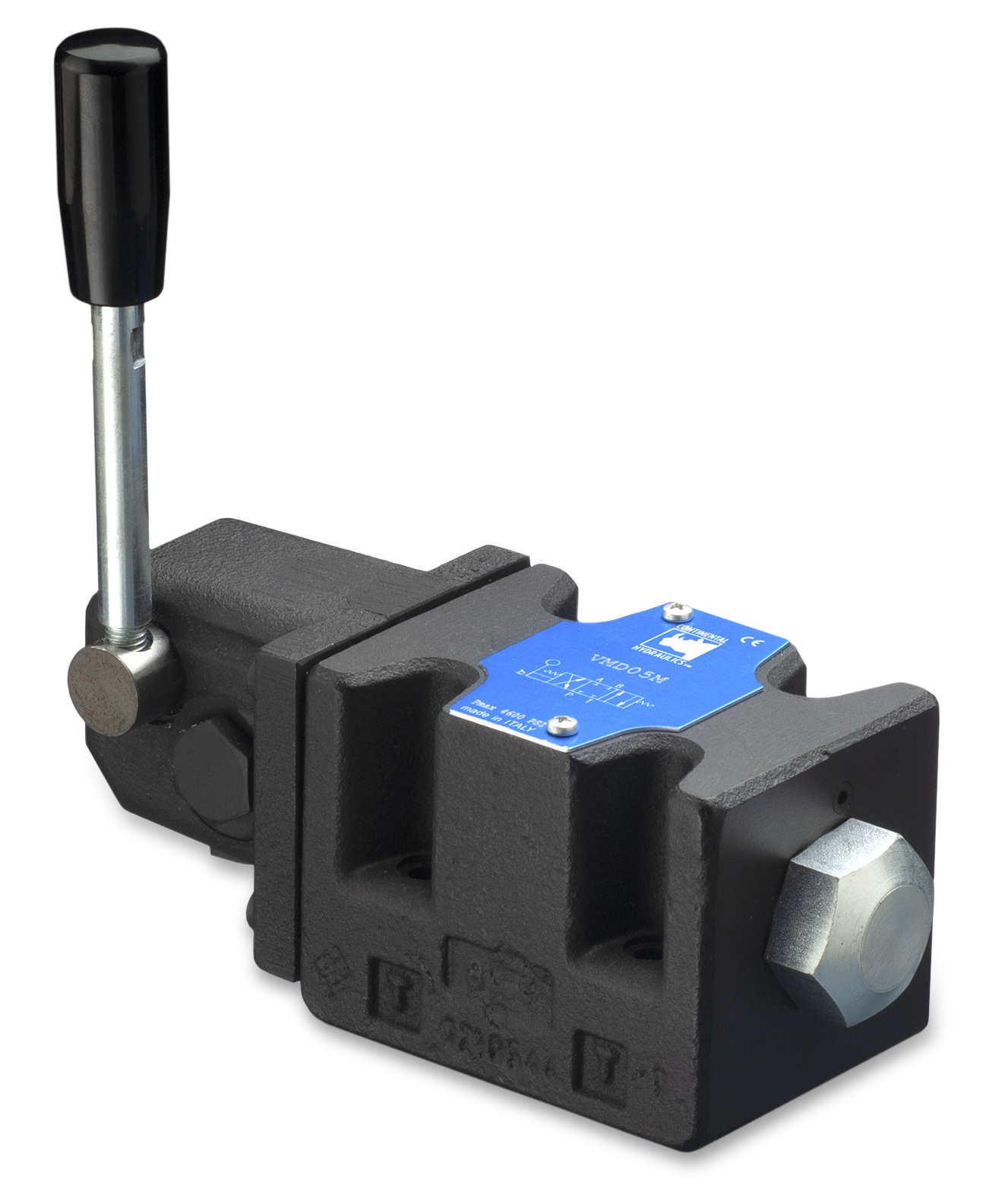 Description
Continental Hydraulics offers directional control valves with air pilot actuation, hydraulic pilot actuation and lever actuation. These valves conform to NFPA D05 and ISO 4401 mounting standards. They are available in both 3 way and 4 way styles.
All versions are available in 2 position spring offset, 2 position detent, 2 position spring centered and 3 position spring centered versions. The lever valve also is available in a 3 position detent model.
A wide range of spools is available.
Key Features:
NFPA D05 (ISO 4401-05) mounting pattern
Air or Lever Operators
Pressures to 4600 PSI and Flows to 33 GPM
Date modified:
02-09-2021
VAD05M Downloads
Date modified:
10-27-2018
Date modified:
10-30-2018
Date modified:
10-30-2018
---
VMD05M Downloads