VED05MG - PROPORTIONAL VALVES - Directional Control with On-Board Control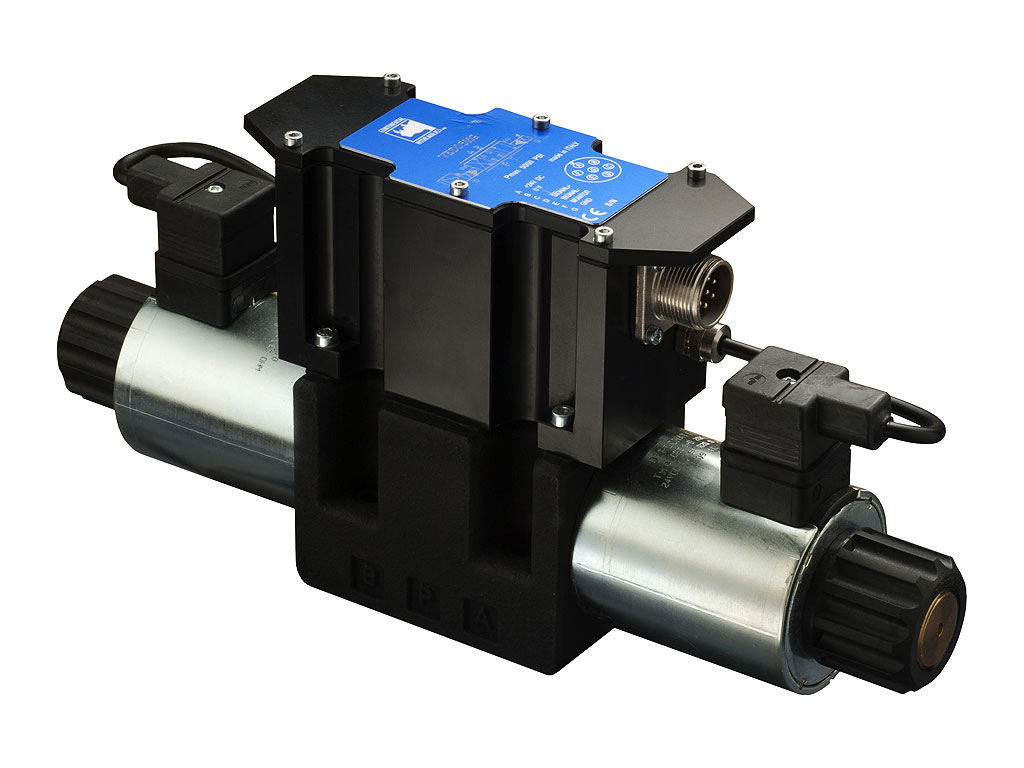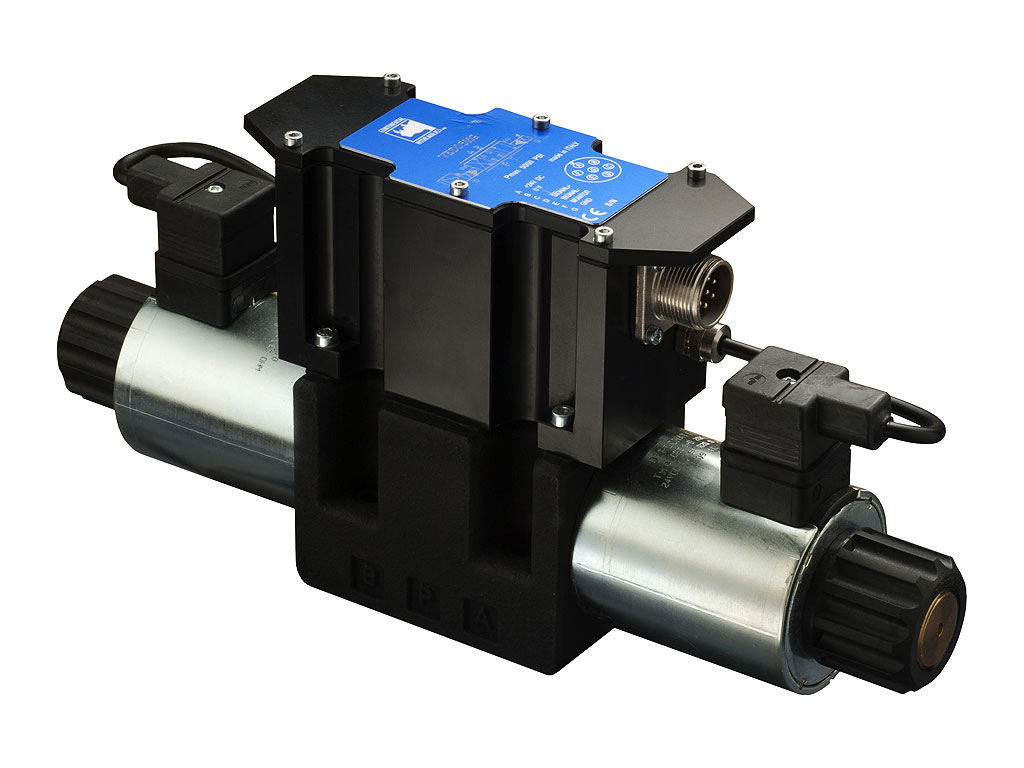 Description
The VED05MG is a direct operated directional proportional valve with On Board Electronics (OBE) and mounting interface in compliance with ISO 4401 standards.
It is normally used to control the positioning and the speed of hydraulic actuators.
The valves are available with command signal in voltage or current, and on-board electronics with internal enable, external enable or 0V monitor on pin C.
A solenoid current monitoring signal is available.
The valve is easy to install. The driver directly manages digital settings. In the event of special applications, you can customize the settings using the optional kit.
Key Features
Nominal Rated flow from 30 to 60 LPM (8 to 16 GPM)
Up to 4600 PSI (320 Bar)
Equal Metering and 2:1 ratio Spools available
Date modified:
07-24-2020
Date modified:
10-31-2018
Date modified:
10-31-2018