VED0*M - PROPORTIONAL VALVES - Directional Control without On-Board Control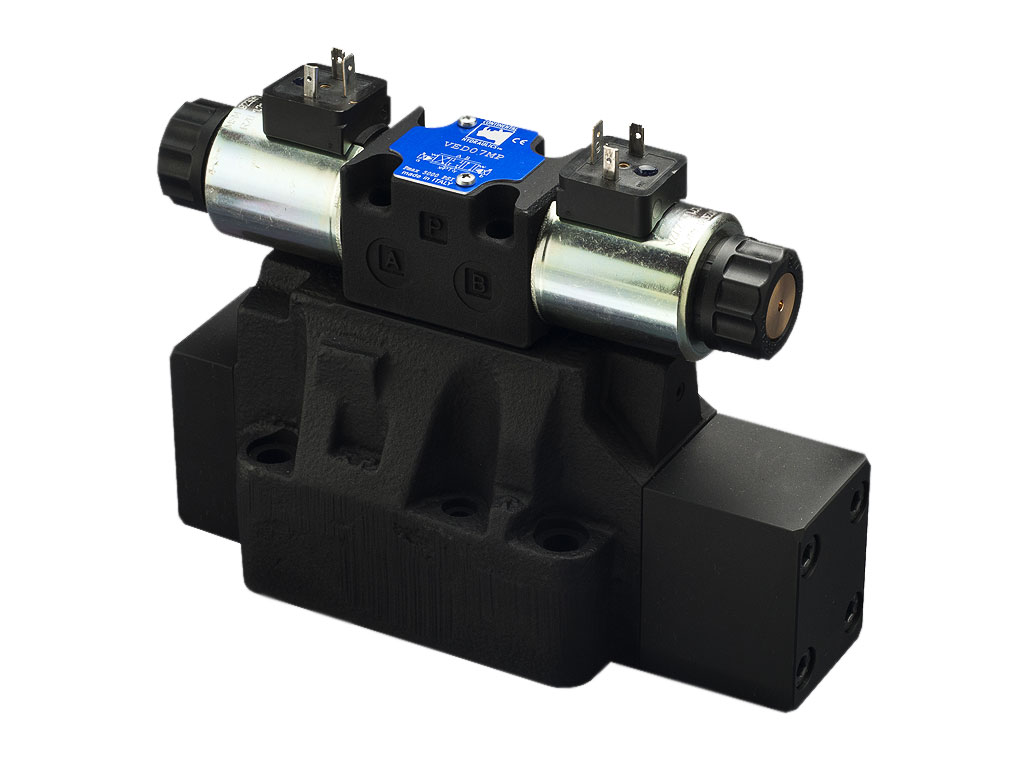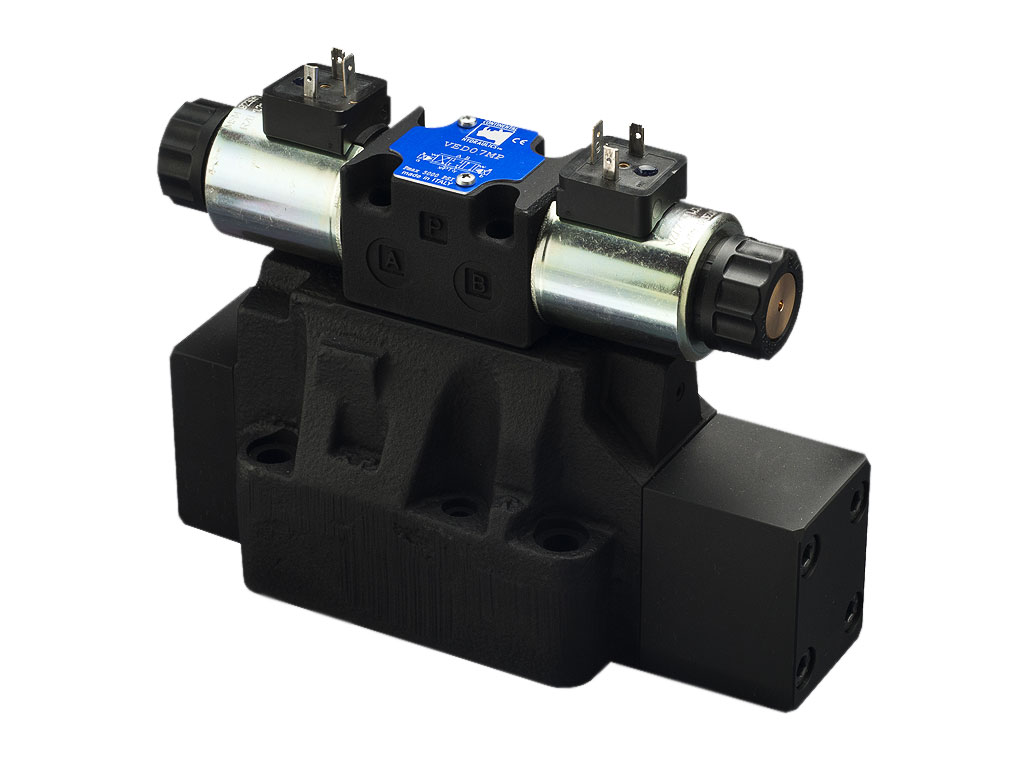 Description
Continental Hydraulics VED*M pilot operated 4-way proportional valves conform to NFPA D05* to D10 and ISO 4401 mounting standards.
These valves are designed for use with remote electronic controls allowing for durable performance in locations that require components to survive in rugged and harsh conditions.
The VSD*M Pilot Operated valves are designed to control the direction and oil flow rate based on the amount of current supplied to the solenoid. In event of a loss in electrical power or pilot supply pressure, the centering springs will return the valve spool to the center position. The valve solenoids can be driven by a variable current power supply or by use of external Power Amplifier Cards designed to maximize the valves performance. A variety of manual overrides and a version with a pressure reducing valve are also available.
Key Features:
It is suitable for directional and speed control of hydraulic actuators.
Valve opening and flow rate can be modulated continuously in proportion to the current supplied to the solenoid.
The valve can be controlled directly by a current control supply unit or combined with an external electronic card to maximize the valve performances
Several manual overrides are available.
12 Volt or 24 Volt Solenoids – with DIN 43650 Connections
Date modified:
02-01-2023
Date modified:
10-31-2018
Date modified:
10-31-2018