VS6M - DIRECTIONAL CONTROL VALVES - Solenoid - Direct Operated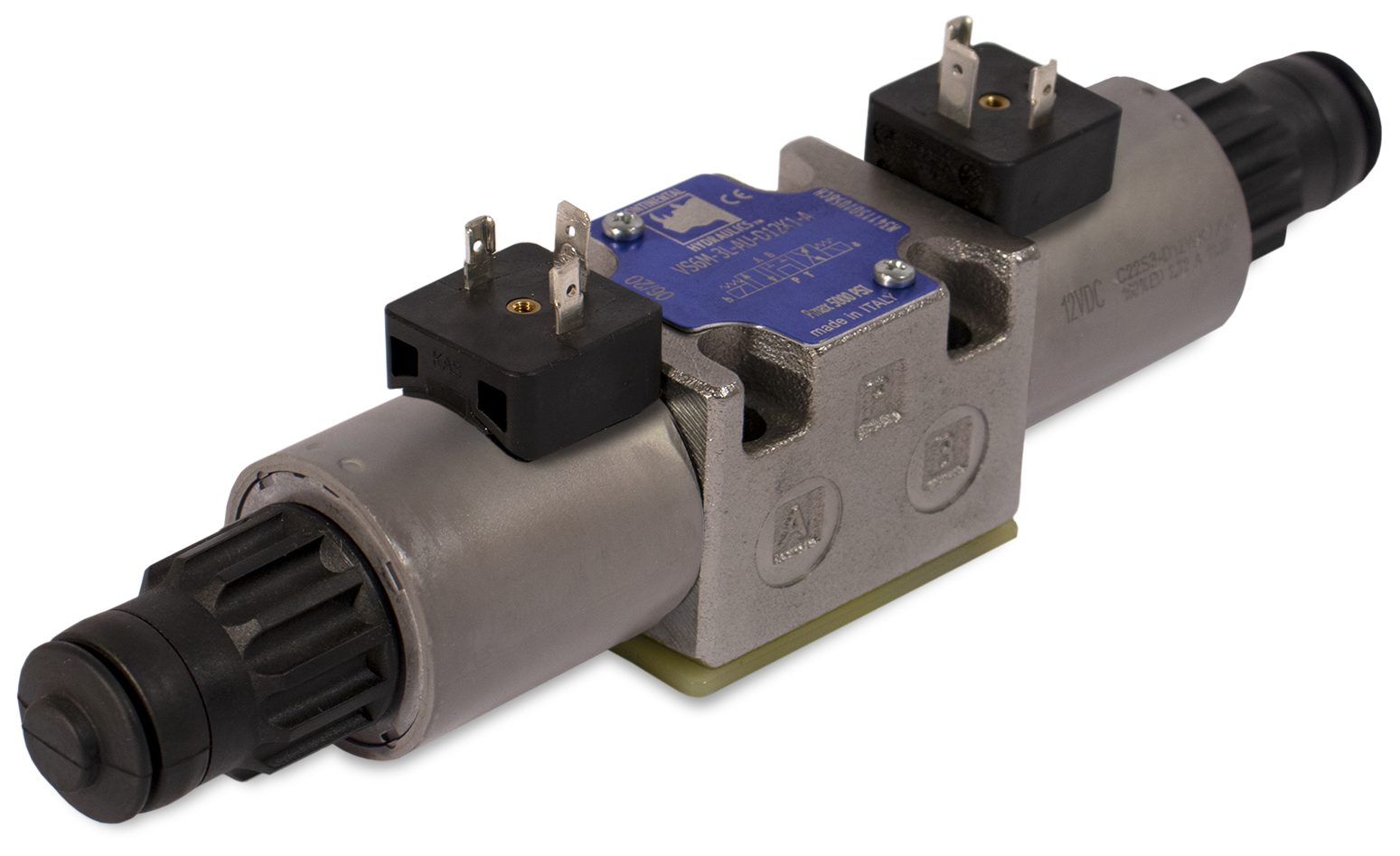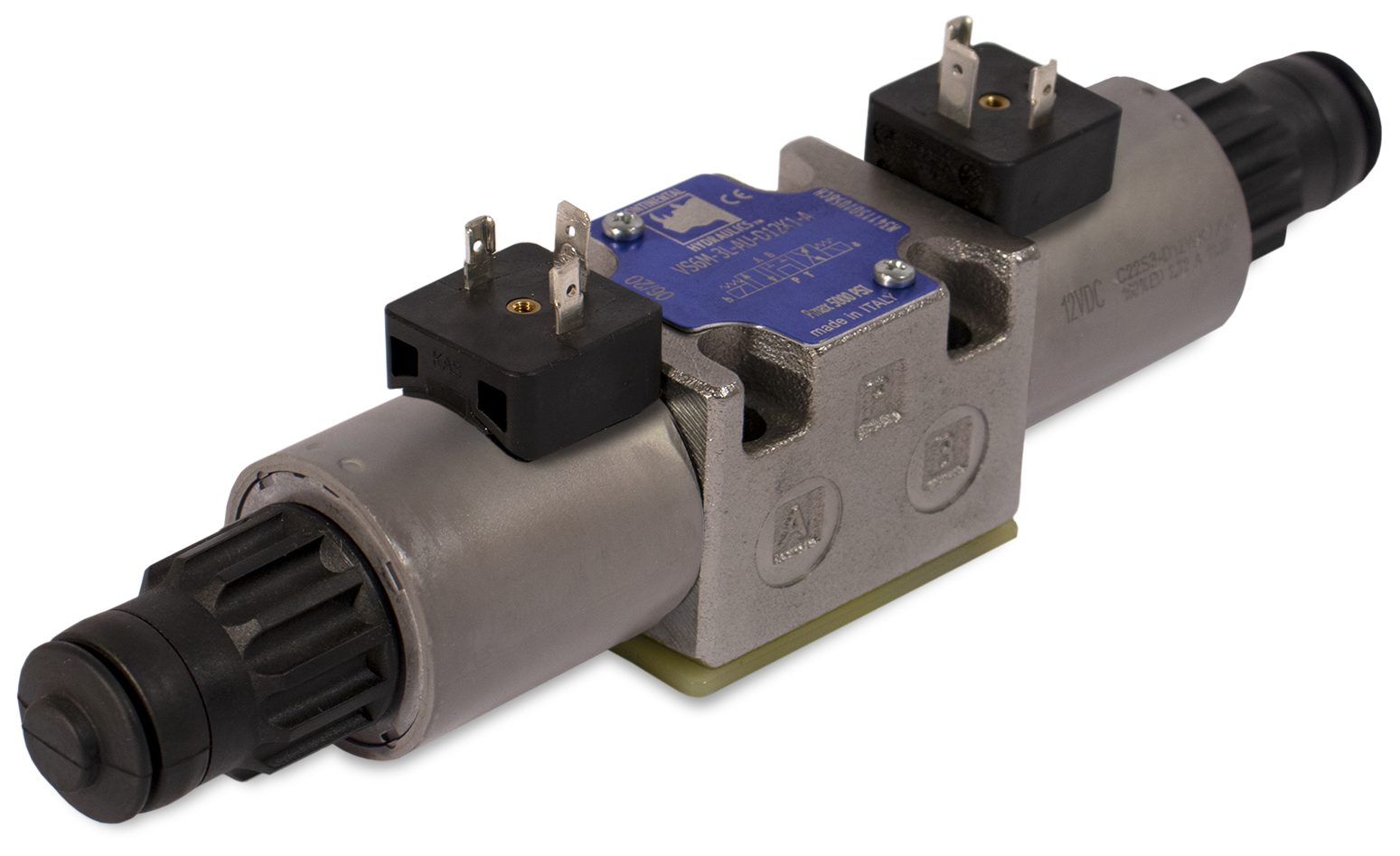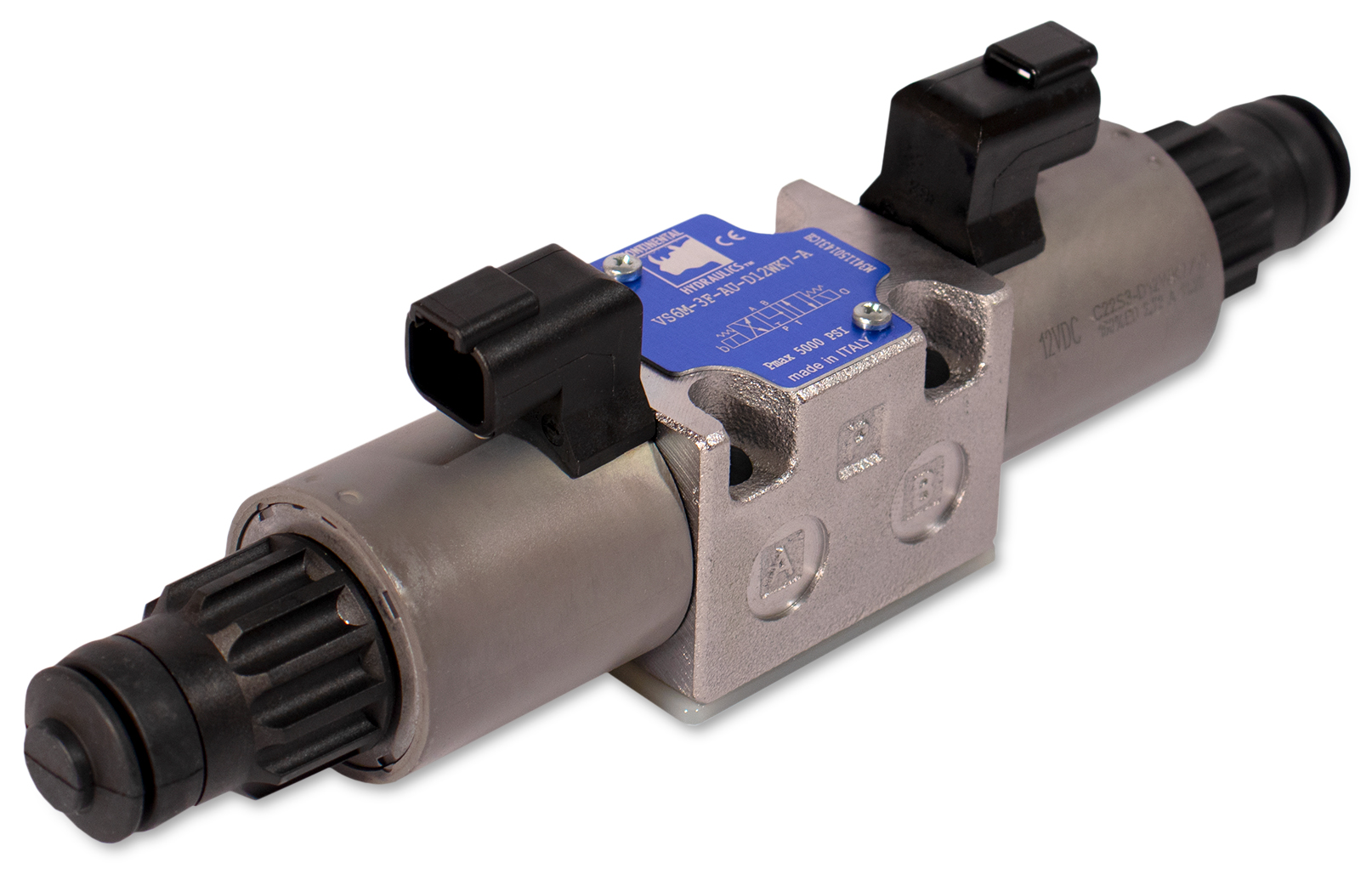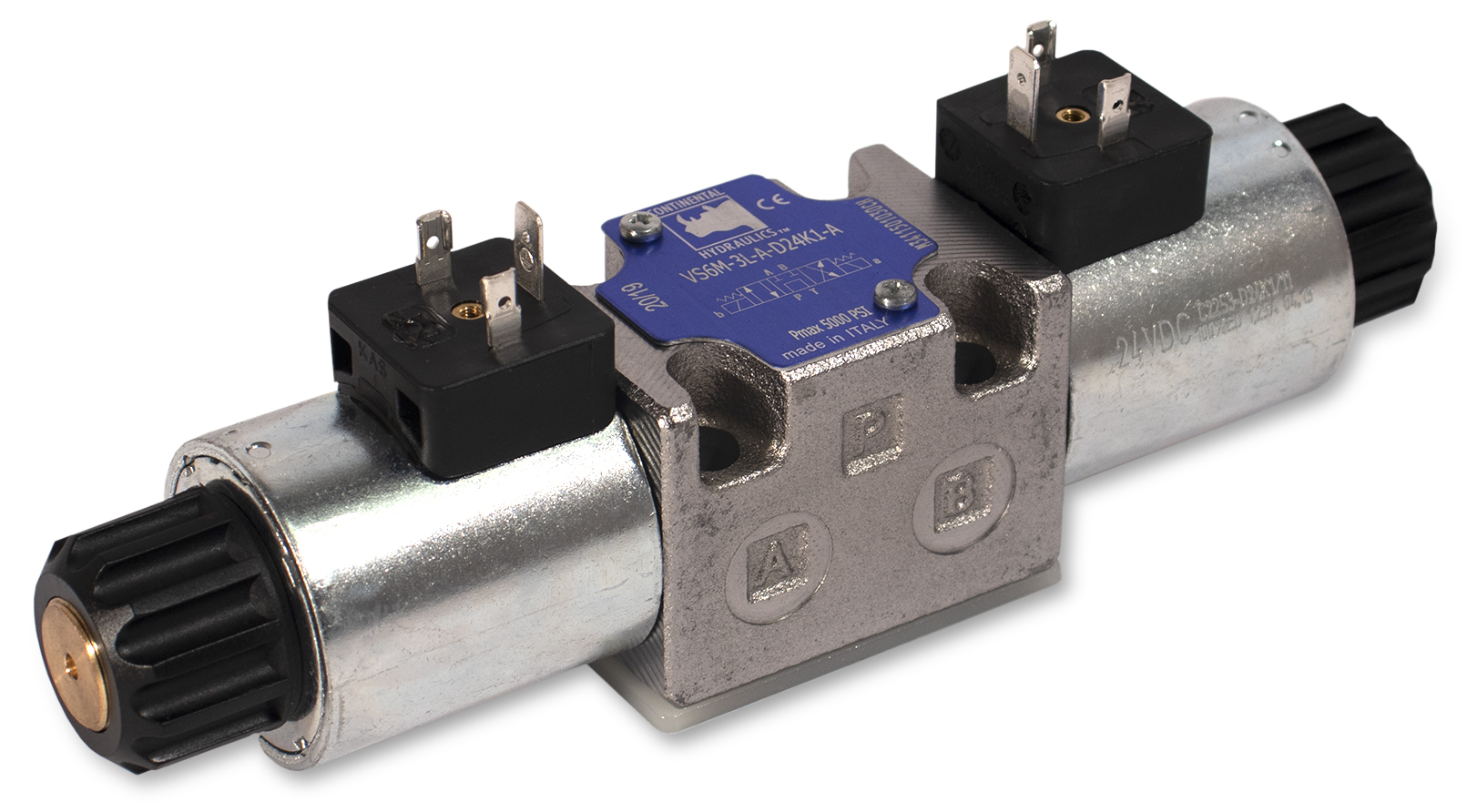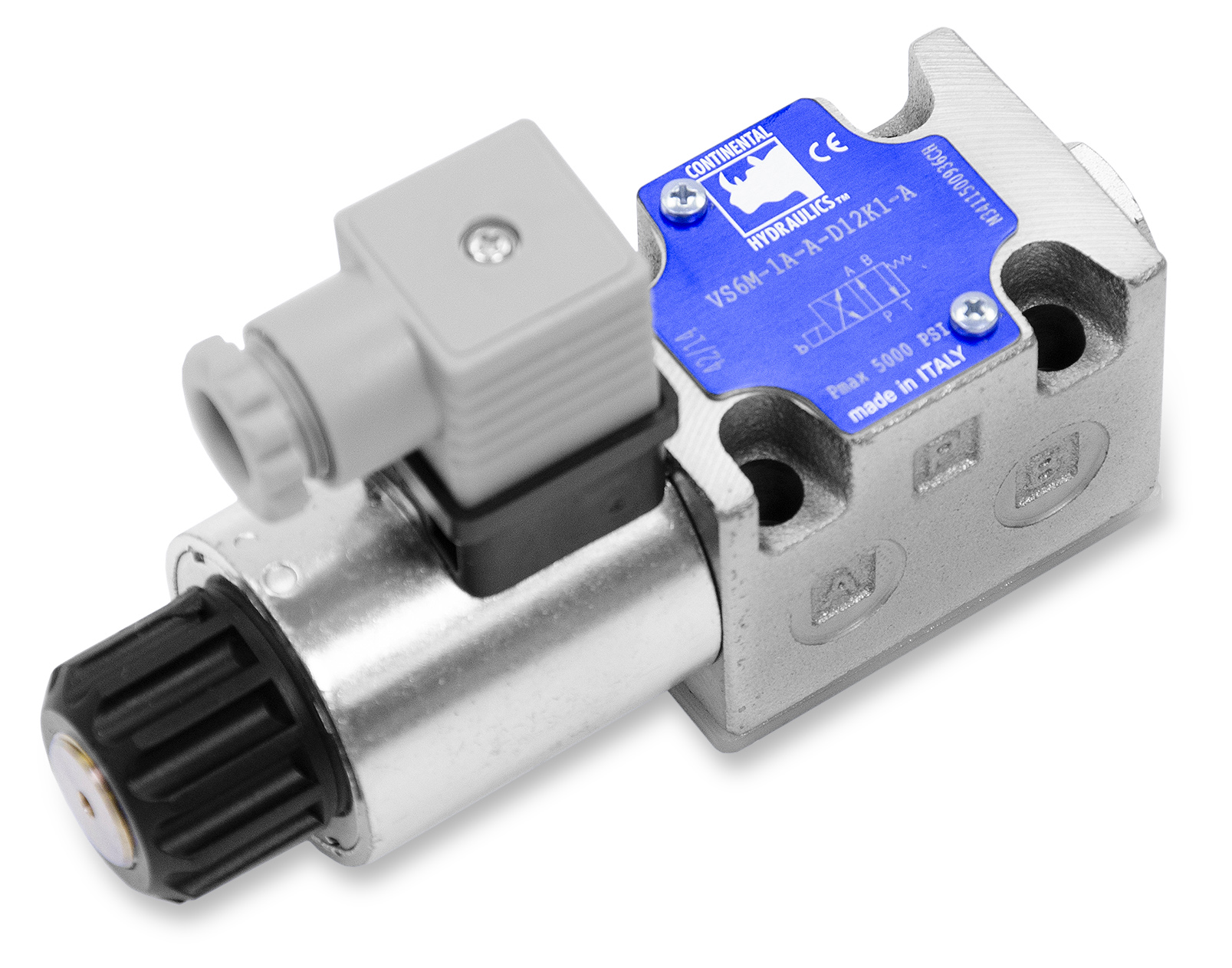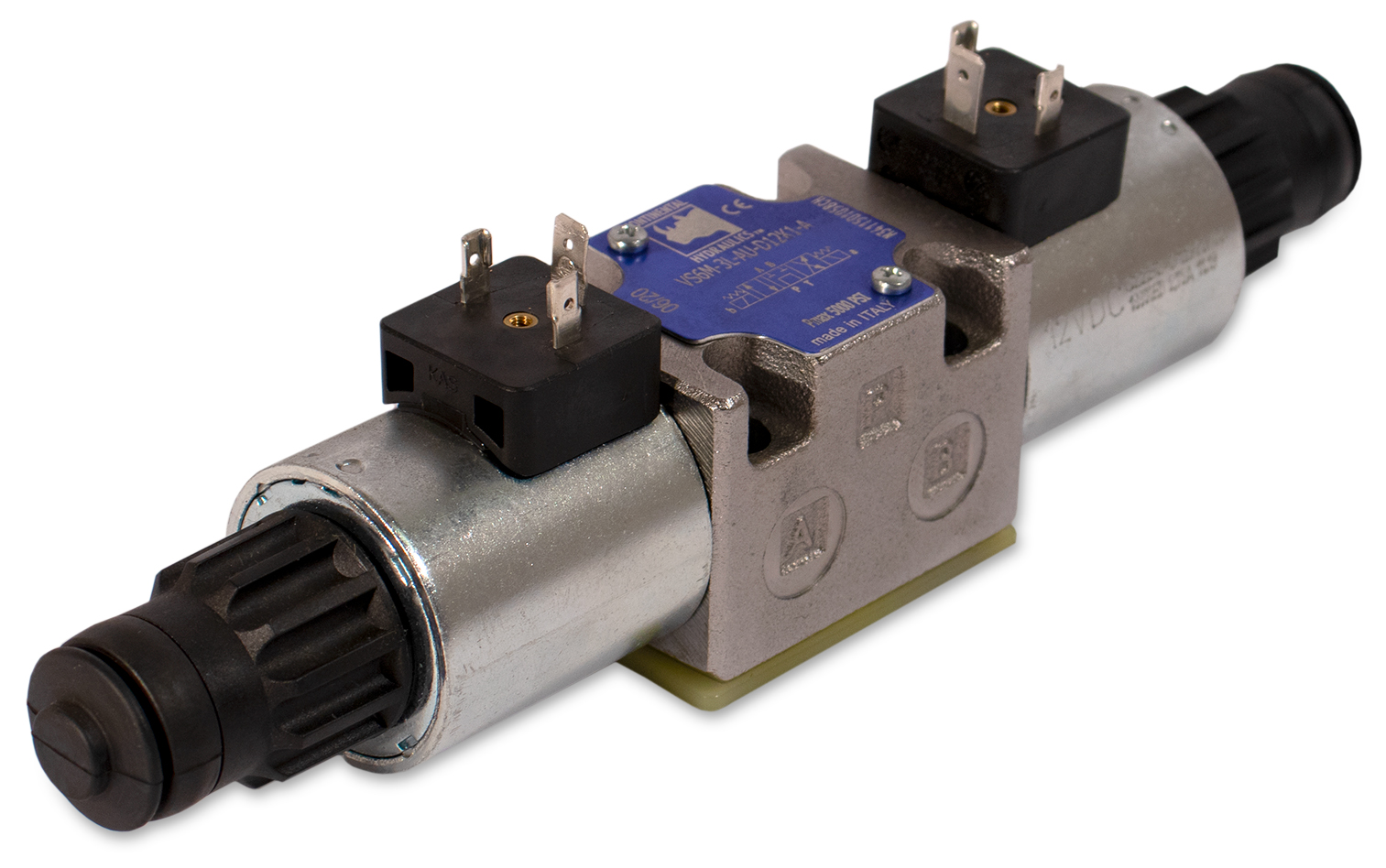 Description
The VS6M series valves are ideal for application in Washdown and outdoor mobile environments, and are supplied with a zinc-nickel surface treatment suitable to ensure a salt spray resistance up to 600h (test operated according to UNI EN ISO 9227 standards and test evaluation operated according to UNI EN ISO 10289 standards).
The valve body is made with high strength iron castings with internal passages designed to minimize pressure drop.
The valve can be supplied for valve functions requiring 2 positions or 3 positions, as well as 3 way or 4 way flow functions.
Key Features:
Coil connections include DIN 43650, AMP junior, DEUTSCH DT04-2P
Flows to 20 GPM and multiple spool options
With 5000 PSI rated work ports and the tank port is rated to 3000 PSI
These coils will also have the Zinc-Nickel surface treatment for all 12 and 24 VDC coils.
Date modified:
08-16-2023