VSD0 HL KD2 - DIRECTIONAL CONTROL VALVES - Explosion Proof Hazardous Location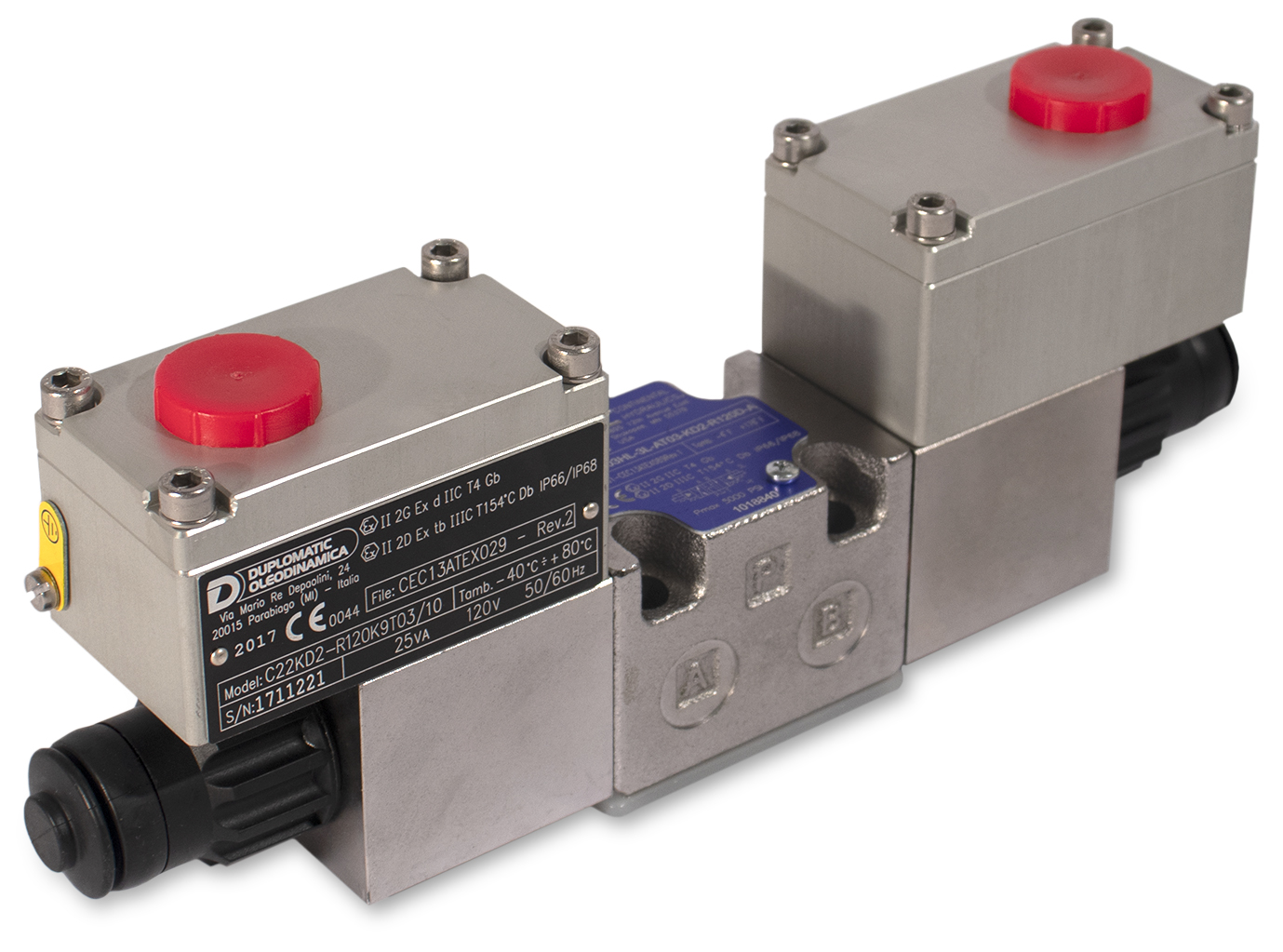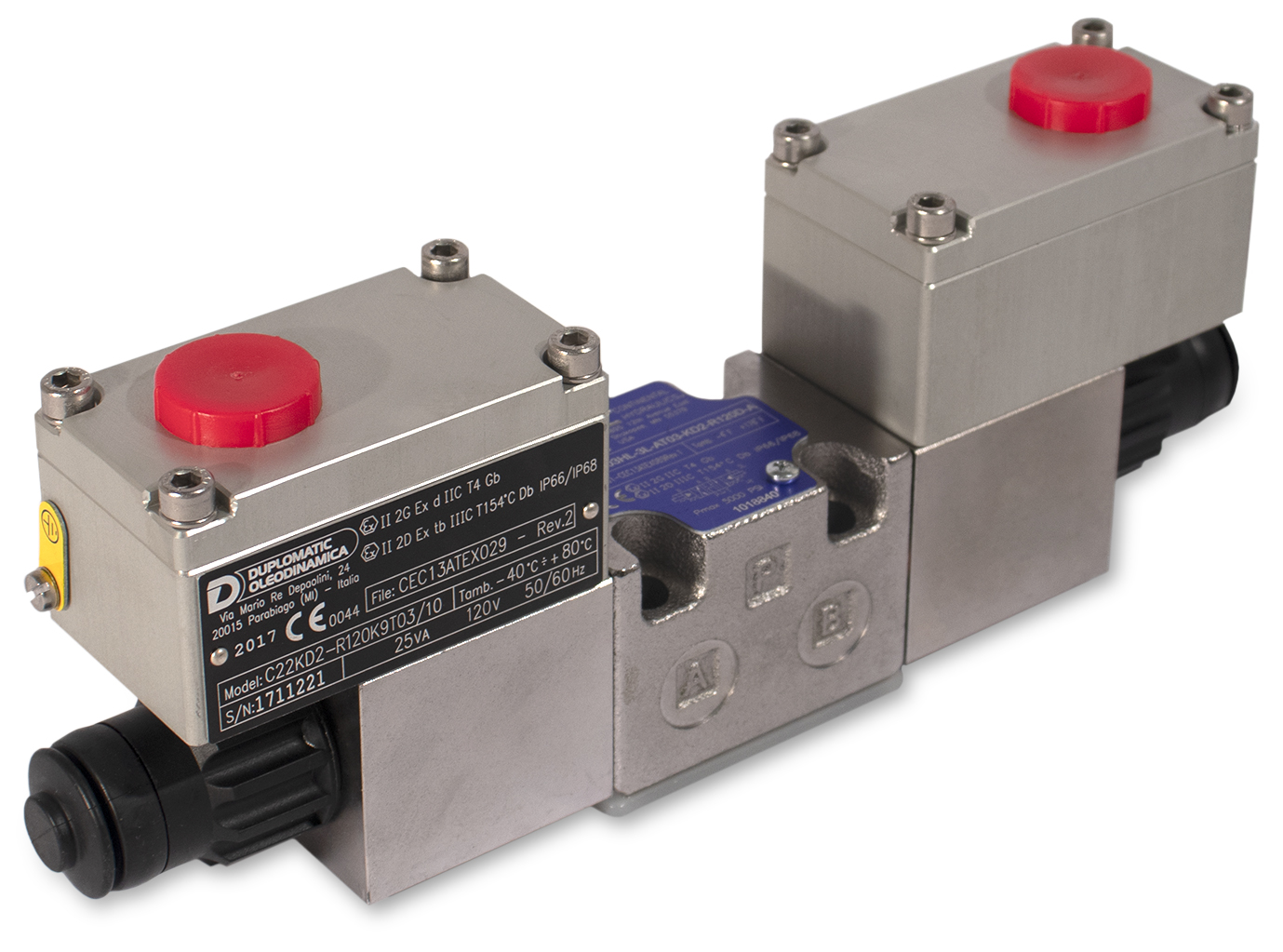 Description
The VSD**HL solenoid operated directional control valves are in compliance with ATEX 94/9/EC standards. They are suitable for use in potentially explosive atmospheres which fall within the ATEX II 2GD classification for gas and dust.
The VSD03HL valve is supplied with a Zinc-Nickel surface treatment to ensure a salt spray resistance of up to 370 h. (test conducted per UNI EN ISO 9227 and evaluated per UNI EN ISO 10289). The Zinc-Nickel surface treatment is available on the pilot operated valves upon request.
A statement of conformity to the applicable standards is supplied with each valve.
The label and electrical box on these valves have a concentration of magnesium lower than the critical value of 7.5% for the Hazardous Environments.
Key Features:
Solenoid Direct Pilot Operated Directional Control Valve Explosion Proof
Pressures up to 5000 PSI
Flows from 40 to 290 GPM
ATEX certification 94/4/EC
Date modified:
01-31-2023
Date modified:
10-18-2021
Date modified:
10-18-2021
Date modified:
10-30-2018
Date modified:
10-30-2018
Date modified:
10-30-2018
Date modified:
10-30-2018
Date modified:
10-30-2018
Date modified:
10-30-2018