VSD03M EXA - DIRECTIONAL CONTROL VALVES - Explosion Proof Hazardous Location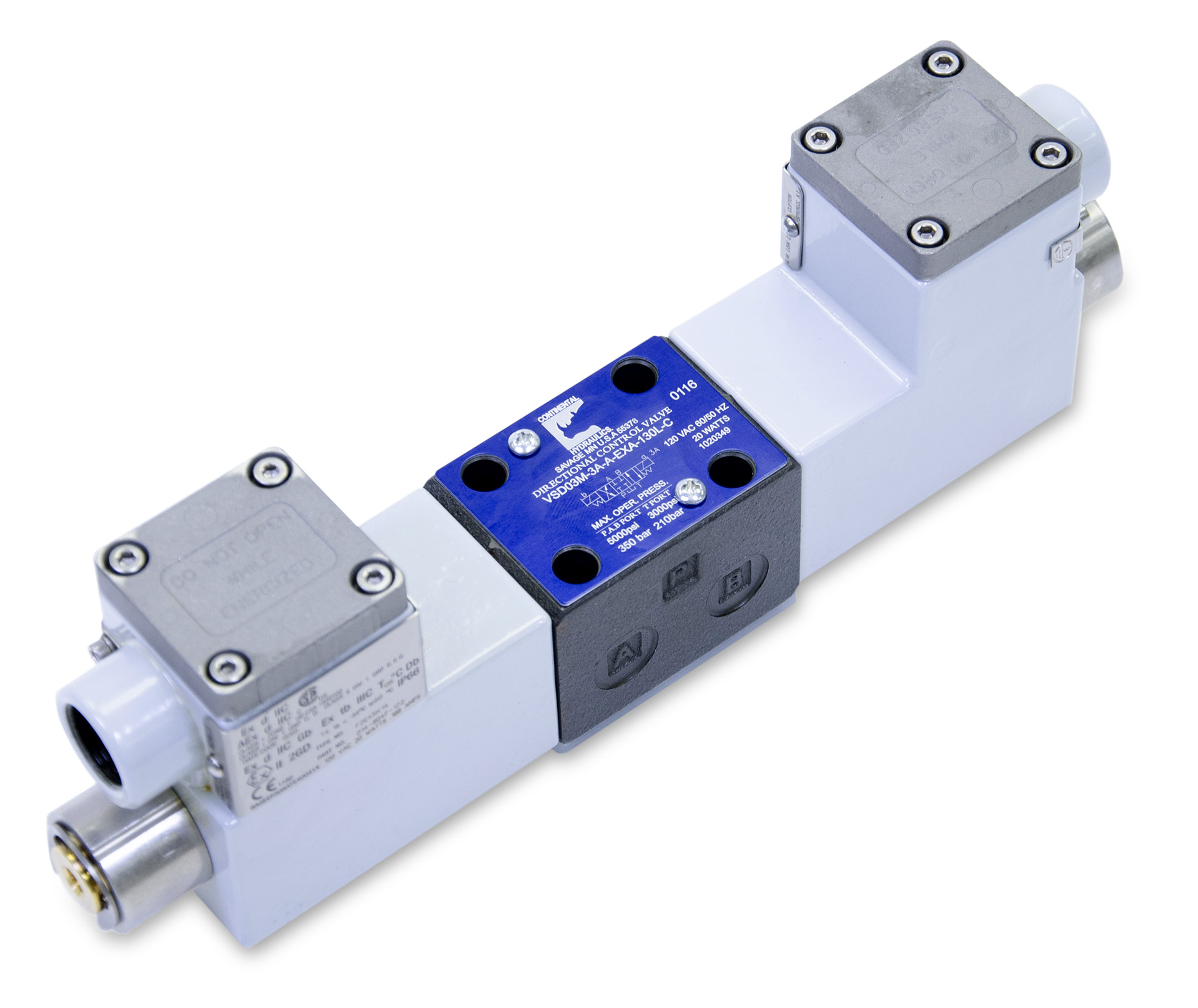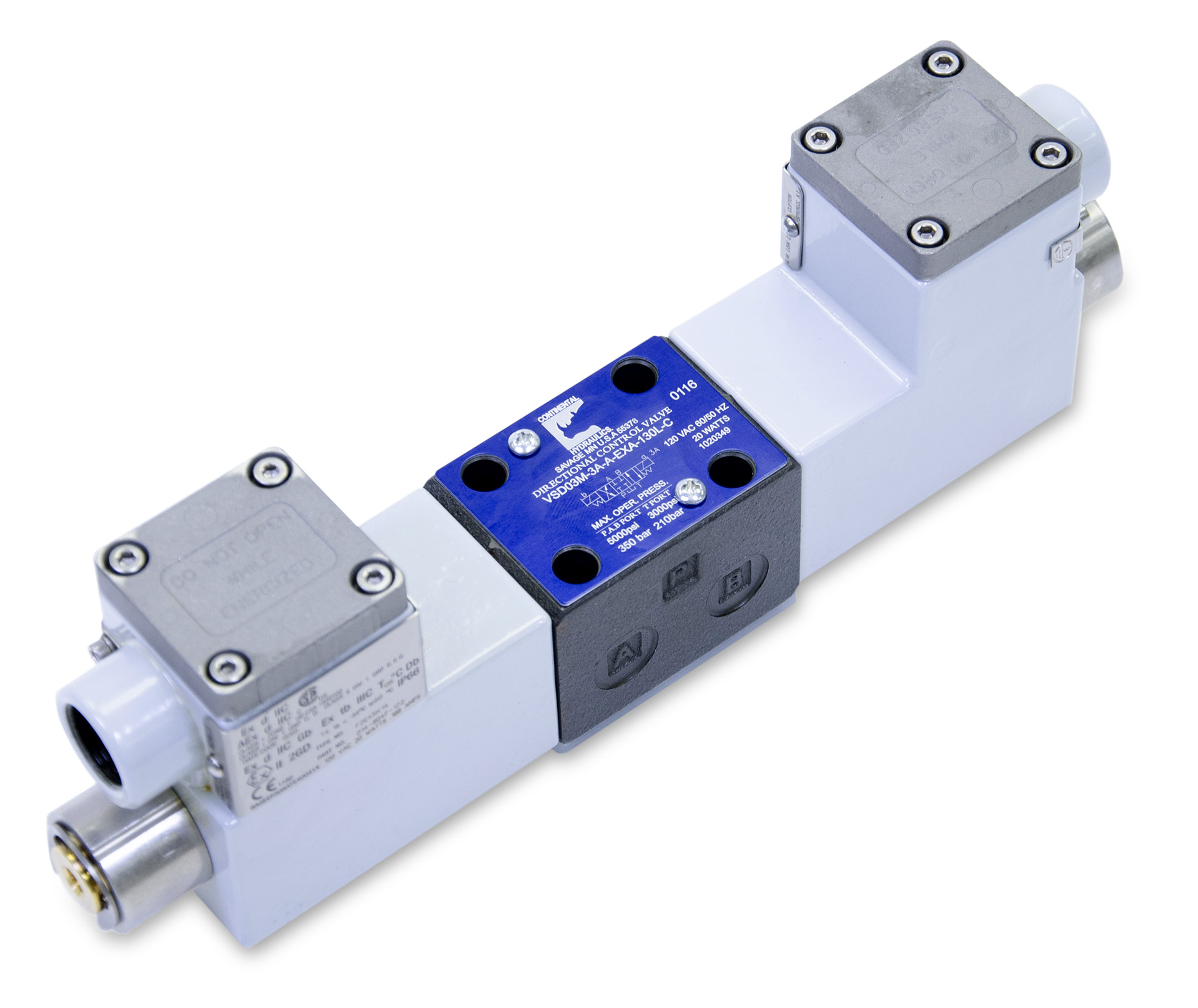 Description
The solenoid operated directional control valves are in compliance with ATEX 94/9/CE standards and are suitable for the use in potentially explosive atmospheres, that fall within either the ATEX II 2GD for gas or for dust classification.
CERTIFICATE NUMBER: CEC II ATEX 076
Continental's line of explosion proof, 4-way, directional control valves is available in 2 position spring offset, 2 position detent, 2 position spring centered and 3 position spring centered versions. Four spools are available: block center, open center, float center and tandem center.
The explosion proof solenoids are available in 12 VDC, 24VDC and 120VAC. The AC coil is equipped with a rectifier bridge. The DC coils have a built-in bi-directional diode for surge suppression.
Key Features:
Solenoid Actuated Direct Pilot Operated Directional Control Valve Explosion Proof
Mounting Surface NFPA D03 (ISO 4401-03-02-0-03)
Max Pressure 5000 PSI (350 bar)
Max Flow Rate 20 gpm (76 l/min)
CSA certified Explosion-Proof coils (Class I / Zone I)
Date modified:
06-08-2022
Date modified:
10-30-2018
Date modified:
10-30-2018
Date modified:
10-30-2018