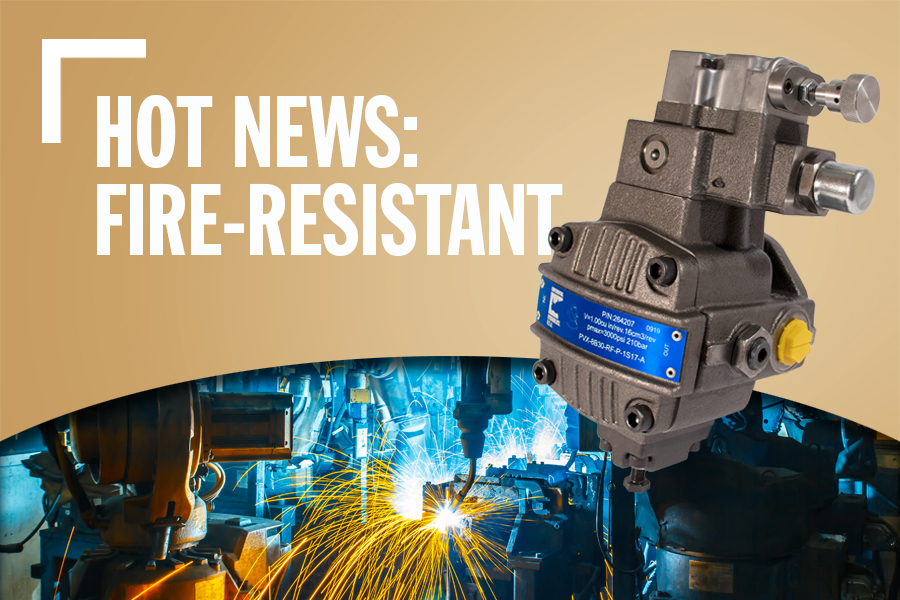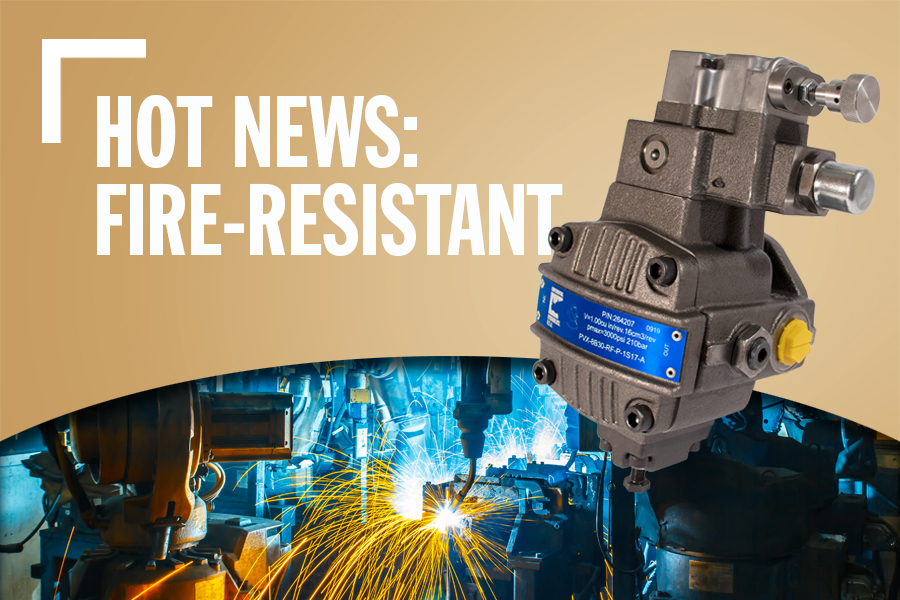 Our PVX vane pumps now approved for water glycol to 2500 PSI!
Water glycol fluids have proven to be an excellent fire-resistant hydraulic fluid option. This should open up new markets like food processing, steel manufacturing, automotive assembly or and other industry that typically use the water glycol fluids.
PVX: Our variable volume, pressure compensated design makes them an excellent choice for many industrial applications.
These field-proven, highly durable pumps provide long life and quite operation resulting from the use of heavy duty forged, one-piece rotors and hydrodynamic bearings and pressure balance side plates.
PVX Vane Pump Key Features:
• Flow rates to 75 GPM on single pumps
• Pressures to 3000 PSI
• Low noise (to 67dBA at 3000PSI)
• Contamination and lubricity tolerant
• Multiple control options
• Great suction characteristics
• Great for applications with high speed proportional products