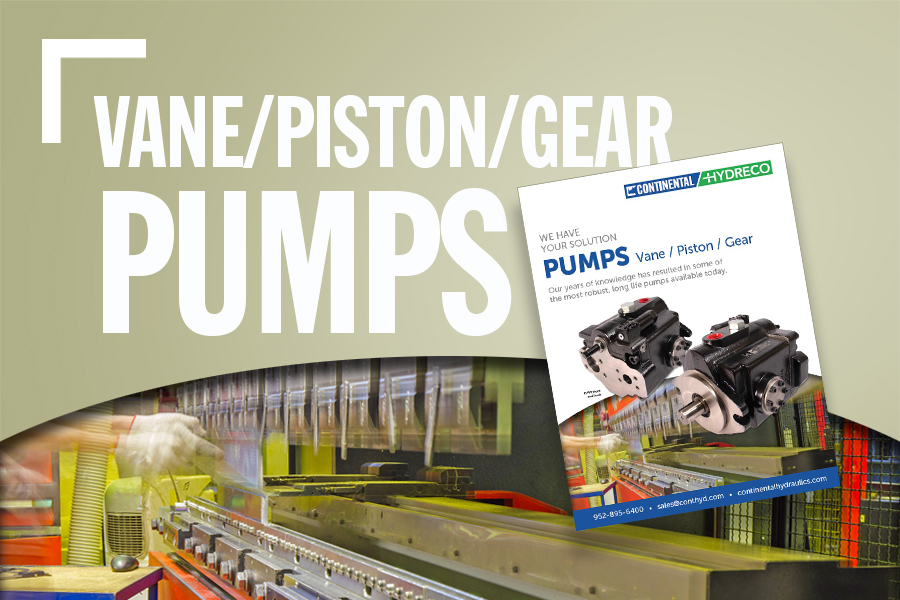 Pumps – Vane / Piston / Gear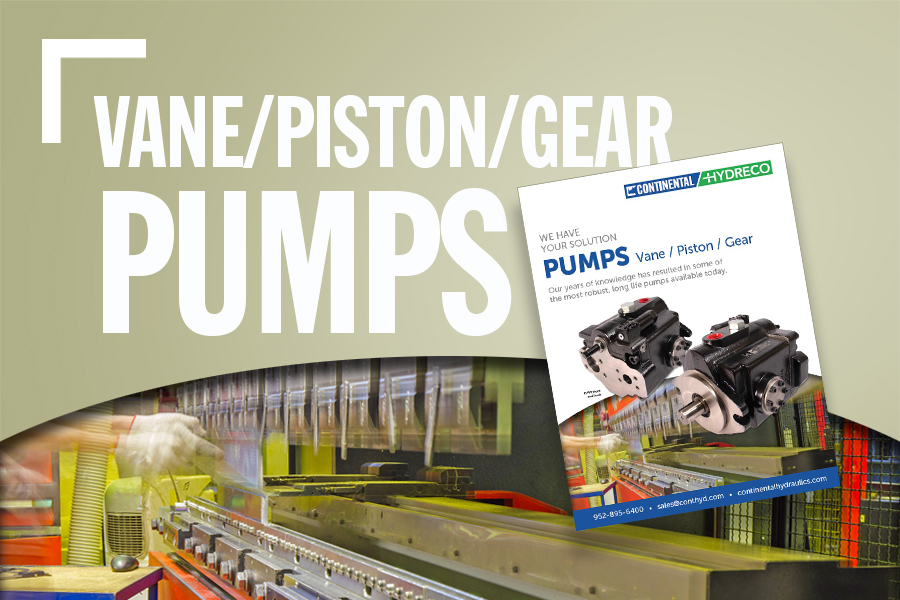 PUMPS: Vane / Piston / Gear
Continental has been manufacturing variable volume, pressure compensated pumps since 1955! Our years of knowledge have resulted in some of the most robust, long life pumps available today.
– Vane Pumps with inherent wear compensation and hydrodynamic bearings are known for their ability to out perform pumps of other design.
– Piston Pumps with enhanced trunnion bearing design are ideal for high cyclic applications.
Hydreco Hydraulics pump range includes helical gear and spur gear pumps together with cast iron and aluminum bodies. High durability, long life, and high efficiency are features of these pumps, which, when combined with the low noise characteristics of the helical gear pumps, make them highly suitable for modern machinery.
Product knowledge and application know-how is our strength, that our customer have come to rely and depend on!
See our new brochure under the download section or marketing.