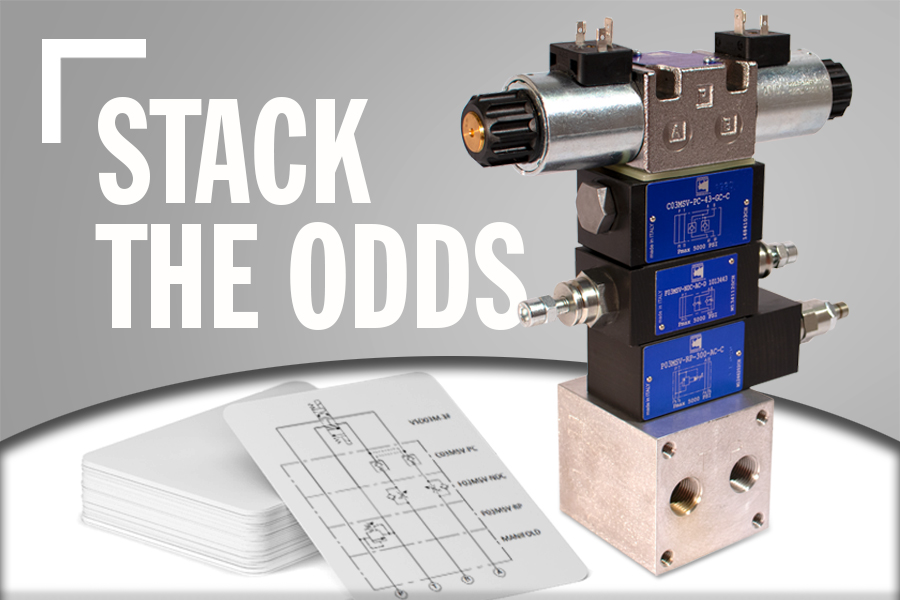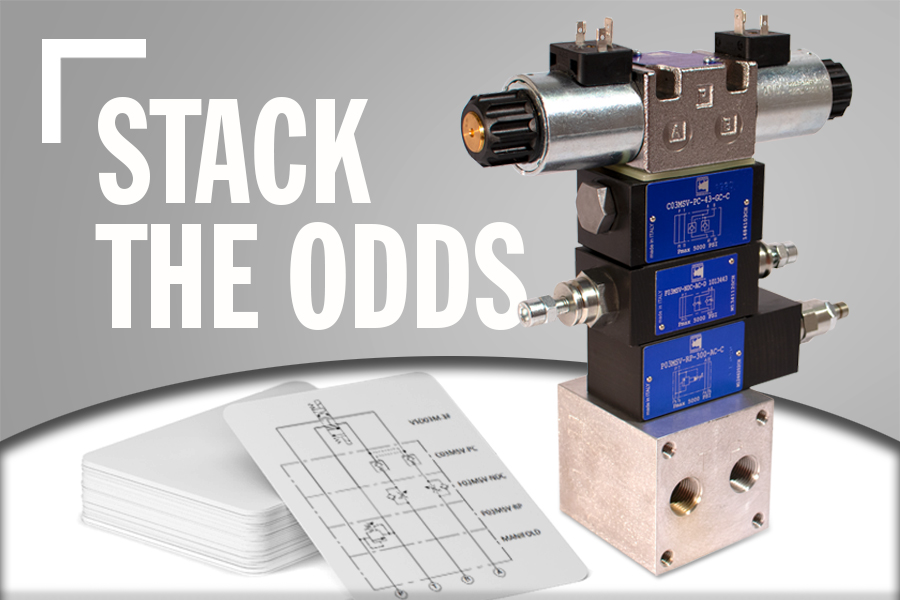 Stack the odds in your favor with flow, check and pressure controls
Continental has a full range of stack valves including check, flow control, relief, reducing, sequencing, shuttle valves and counterbalance valves – all manufactured to NFPA and ANSI/ISO standards.
Modular stack valves allow for many circuit function components to be easily mounted in a compact, economical, no leak package. With all functions located in a single convenient space, adjustments can easily be made.
Let our talented staff help you stack the deck with what you need to succeed.
Below: Schematic to assembly – compact and simple.